8 TO 10 HOURS

INDONESIA

BALI
Private Full-Day Tour: All About Ubud
If you wish to receive a better understanding about the popular Ubud Village then the "all about Ubud" private full-day tour is a great choice for you. Your tour will take you into the Ubud monkey forest, Goa Gajah, rice fields and to enjoy the taste of coffee Luwak in Ubud. You will also visit sub villages in Ubud to get a better understanding of the local arts and crafts which are blended with the culture of Bali. Hotel pickup and drop off included at majority area of Bali.
Private Full-Day Tour: All About Ubud
Itinerary
What You Can Expect
Itinerary
This is a typical itinerary for this product

Stop At: Sacred Monkey Forest Sanctuary, Ubud, Gianyar Regency, Bali

Here you will see gray macaques roam among Hindu temples in the forest.

Duration: 30 minutes

Stop At: Tegalalang Rice Terrace, Ubud, Gianyar Regency, Bali

You will explore the beautiful view of the famous rice terraces in Ubud.

Duration: 30 minutes

Stop At: Elephant Cave Ubud, Ubud, Gianyar Regency, Bali

Elephant cave temple is a big cave with temple besides, there is also relics contained in the courtyard, rock-wall carvings, and bathing pools

Duration: 30 minutes

Stop At: Celuk Village, Sukawati, Gianyar Regency, Bali

Here where the silver arts are and visit art workers at their work.

Duration: 30 minutes

Stop At: Mas Carving Center, Bali

This is the center of wood carving village in Bali.

Duration: 30 minutes

Stop At: Ubud Painting, Ubud, Gianyar Regency, Bali

Here you will see the center of art paintings

Duration: 30 minutes

Stop At: Luwak Coffee Bali Plantation, Denpasar, Bali

Here you will experience the coffee making process and taste several coffee and tea.

Duration: 1 hour

Pass By: Bali Sun Tours, Ubud, Gianyar Regency, Bali

Who will accompanying you all day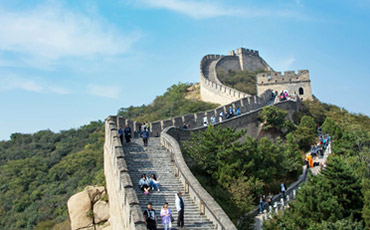 What our travellers are saying about this attractions
Everyone got a story to tell, and different experiences that have been faced. Not only from our point of view, these travellers review about Private Full-Day Tour: All About Ubud attraction is here to help us earn your trust.

Our driver, Made Rai, was very friendly and was able to explain the history behind each site visited and provided a good explanation on the process of rice harvesting.
- Melita R
I can't recommend this tour enough. In just one day you cover so much ground, and it is all led by a wonderful tour guide. Our guide, Ponk, was everything you could want: he was extremely knowledgable as a local, friendly and bubbly, and was excellent at gauging what kind of experience you would like. He was excellent at making the trip enjoyable for my partner and I and went to great pains to ensure the experience was as smooth as possible. The monkey forest is great value and the rice fields beautiful. Furthermore, the tour of silver smiths and wood workers was fascinating and not once did we feel pressured to buy anything. The tour is great value and will be a day well spent.
See more
- James M
Great tour-beautiful views. Friendly guide. Got to try some delicious fruits along the way. Amazing food for lunch. Great experience.
- tribblefamilia
Great way to see around Ubud in a single day. A lot of the craft stops as expected were brief sales opportunities but no real pressure and overall still worth checking out. Putu was great guide and was able to fully answer all of our questions.
See more
- quilliag
The driver/guide was so lovely, he was patient, helpful and made sure that we all had a lovely experience. We got to see a lot of beautiful things in one day but it was all at a nice pace, not rushed nor was it too slow. As for the restaurant that we went to for lunch, it was pretty with great views and delicious, reasonably priced food. We would definitely recommend this tour! Bali is a beautiful place and this tour was an excellent way to see Ubud.
See more
- Adam M
This is a must do. We had a great driver Newmon he told us all about culture, sights, and much more interaction with us all day, Very patient and plenty of time to see and do everything. We travelled with children ages 8 and 9 they were made very welcome and enjoyed the day as much as we did. First we tasted coffee and was shown process, then onto Monkey Forest, so beautiful and as long as you respect the monkeys and rules sign perfectly safe. Next rice fields and you can choose to experience swing over the rice fields so much fun. We had a break at a beautiful restaurant and onto Elephant Temple our guide told us all about traditions of the 16th century temple. A street market is here if you wish to buy almost anything. Next we choose to go to silver making place called Angel to Angel and very must do, an unexpected opulance of silver craft in the most unique building I have seen. Thank you Newmon you have made a very memorable experience for our family you are a very special person and you are lucky to get Newmon tip him well.
See more
- ian.tania
Made was incredible! Had an amazing day exploring Bali with him. Highly recommend going on this tour!
- Rae H
Really excellent tour. It covered the best of Ubud. My guide, Jhuna, was informative, patient, and did a great job of explaining all the sites. My personal favorite was the coffee and tea tasting. Great tour - highly reccomend if you want to see the best of Ubud in one day.
See more
- ebernardin10
What a great experience!! Ubud is an amazing place and our guide Juni did a wonderful job. He was friendly, knowledgeable and professional.
- Carlos A
This is a great tour to get an overview of Ubud, especially if you are taking only one tour. If you take other tours in Ibis, you may have repeat of some of the locations.
- Barry C H
Many thanks to our Guide Putu for his stories about Hindu religion and traditions and for his great service!
- Karina L
Our ubudian guide Junytato, very kind and proactive, Its great when the guide likes his job, and not only does it...We recommend this tour...
- Ernesto L
This is a don't miss tour. Many thanks for our Guide and new friend Nyoman for sharing his knowledge and kindness with us for this lovely day. The description is just the 'tip of the iceberg' on what you'll see and do.
The vehicle was spotlessly clean and roomy Nyoman was hospitable and knowledgable we were picked up directly at our cruise ship dock very convenient and the entire day was enjoyable and educational.
Reputable company - would definitely use them again if I'm in the area!
Many thanks.
See more
- Linda G
Our guide, Juli, was friendly, funny and knowledgeable- highly recommended!
- Kellie F
This full day tour covered everything in the are. It was nicely organised and we enjoyed it to the max.
- Charitha C
Very professional service our tour guide was amazing. Gave us lots of advise and laughter couldn't fault him. Unfortunately I've forgotten his name but highly recommend his service would do it again. I was attacked at the monkey Forrest and he medically treated me straight away to ensure I was okay throughout the rest of the trip.
See more
- Eden A
The trip was amazing. We got to see so many interesting things and our guide PUTRA could not have been better. Such a nice guy to talk to and discuss the tour stops. Also a very good and sensible driver. The journey didnt feel as long as we thought it would be as all the stops were very engaging. We had time to shop around as well. Putra also was very flexible in the choces of where to shop. TOP TUR AND TOP GUIDE
See more
- Jorge Q
Our driver was super friendly and patient with us , even waited for us to have lunch before taking us back to the hotel . Was an amazing experience !
- Karina F
We had a wonderful tour with our fantastic driver Tuti, he was very accomodating to us and went out of his way to visit another place as we had already visited the coffee plantation and Royal Palace on another tour. It was great that you got to see a lot of Ubud on this tour, the highlight for us was the Monkey forest which we were quite cautious about but it was great fun and the view of the Rice fields was a beautiful sight to behold. If you are only staying or visiting Ubud for a short time I highly recommend it as you get to see a lot of beautiful sights in a day.
See more
- Madelyn C
We had an amazing day with our guide Ponk. We covered alot ground Monkey Forest, Telgalang Rice Fields, lunch , and I had a special reqUbud in a day and Ponk was very informative and gave us exactly what we asked and more.
- Josh C
We had a really lovely day and as it was a private tour, we were pretty much able to decide how long we wanted to stay at each place, what we wanted to see etc. Our guide and driver was really lovely, very considerate and attentative and we had fun with him - even though the monkeys managed to mess all over him from a height - he took it in good humour. He was a good driver and we felt safe. A lovely tour to see the main attractions in one day.
See more
- Anna H
Brilliant tour with Made. Couldn't have asked for anything else. Highly recommend.
- Catalin N
Yoga was a great guide. He was very professional and friendly. The rice terraces are a must see.
- Mae L
You certainly get your money's worth and then some. We got to experience the great parts of Ubud, and the driver was even open to us going to other locals and skipping some of the locations if needed.
- Tiffany S
Details
Departure Point
Traveler pickup is offered


Duration
8 to 10 hours (approx.)
Schedule and Pricing
Inclusions
Hotel or port pickup and drop-off in Ubud, Canggu, Seminyak, Legian, Kuta, Tuban, Jimbaran, Sanur, Tanjung Benoa or Nusa Dua.
Transport by comfort fully air-conditioned vehicle
Private tour with only your party in a vehicle
Experienced English-speaking driver
Local taxes
Entry/Admission - Sacred Monkey Forest Sanctuary
Entry/Admission - Tegalalang Rice Terrace
Entry/Admission - Elephant Cave Ubud
Exclusions
Meals (at your own cost)
Gratuities
Personal expenses
Additional Info
Confirmation will be received at time of booking
Not wheelchair accessible
Kids 2-years and under are free with adult accompanied
This is a private tour/activity. Only your group will participate
Anda Butuh Bantuan?
Hubungi kami untuk bantuan atau informasi lebih lanjut melalui line telepon
atau online form yang kami sediakan melalui tombol dibawah ini