4 HOURS

INDONESIA

GIANYAR REGENCY
Downhill Bali Hidden Cycling Tour
On this half-day bike tour, you will get to visit an organic plantation, take a short trek to rice paddies, visit the locals, all while taking on a unique cycling route on a lesser known part of the island.
Downhill Bali Hidden Cycling Tour
Itinerary
What You Can Expect
Awesome cultural downhill cycling trips to have a closer look in Bali Island, starting from Kintamani volcano down to artistic village of Ubud with Accommodation transfers, Light breakfast and Lunch are included. No matter you are biker or no, you will just love it! Perfect combination of adventure and cultural day out. You will see Bali in a very different point of view. Push the bike from the Kintamani hilly area through villages, farms and rice fields. Get closer to Balinese life and discover the hidden part of the island.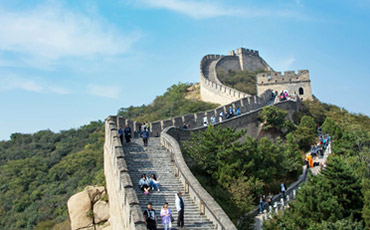 What our travellers are saying about this attractions
Everyone got a story to tell, and different experiences that have been faced. Not only from our point of view, these travellers review about Downhill Bali Hidden Cycling Tour attraction is here to help us earn your trust.

An adventure well worth. Start of in Ubud and slowly make your way through beautiful country side and rice fields. Ride was 90% down hill with a few smaller hills to tackle. These were not an issue. Guide very knowledgable about the area and people and the home visit very informative. Finished with a very tasty lunch and a smile on all our faces. Some tours in Bali shouldn't be left out and this was one of them. 2nd time on this trip as l loved it just as much 12 months ago and wanted to share it with family and friends. They too loved it just as much. Don't change what your doing it works perfectly.
See more
- James C
This tour was amazing. The rise was mostly downhill and the scenery was beautiful. Highly recommend.
- Bianca W
We had a wonderful day on this tour. The guides were brilliant, sharing their local knowledge and showing parts of Bali we would never have seen.
Most impressed that the company sponsors a primary school in the area.
- Colin C
Too often visitors come to Bali and do literally the tourist things. This bike tour is different- a bit of activity and a bit of insight . You ride downhill through the Balinese countryside and actually learn something about the place. The culture , traditions , architecture are all covered over 3-4 hours with stops at a Balinese house, temple, rice fields. On our trip, blessed with a beautiful day we also got an unscheduled stop at the Mt Batur viewpoint and for to see two of Bali's active volcanoes , the crater rim and Lake Batur at its best. The guides are very safety conscious and the bikes are in good condition. You don't have to be an adrenaline junkie to do this. You just have to be comfortable on a bike (it's 90% downhill) and if have an interest in the local culture you'll get the most out of it . Our guides were Mongoose and August, both fabulous
See more
- Furkan J
Excellent bike tour, great day out. Enjoyed
- LISA J
Amazing trip and lovely lunch at the end.
- Olivia C
Our guides were outstanding. The boys showed us the beautiful country side, showed us great hospitality and were very precise in the explanation of the culture and tending to our needs. Thankyou for showing us Bali in away we would probably not have seen if we had not done the tour bravo!!!
See more
- gcee
great. family and friends recommended it - really glad we did it.
- Helen H
A relatively easy cycling tour. Our guide, Nyoman, was knowledgable and caring. They had a driver follow us behind just in case anyone gives up. We passed by little villages with lots of excited kids saying hello to us, beautiful paid fields and jungles. Choose the afternoon tour when it's not that hot. We were told the morning tour can be scorching at the end of the trip.
See more
- Sue-Ann T
A great way to see Bali.
The bikes were in really good condition, the guide was very friendly, informative and wanted us to get the best out of the experience.
It was fabulous to be able to cycle through a number of villages and for everyone to be so friendly and welcoming not sure that would happen in the UK.
There was only really one hill, and it what a whopper, but we were soon up it. The rest is a really easy ride, as it was downhill.
So a great way to see Bali and you really get to see what life is like in Bali. It was one of the best things we did whilst we were there.
See more
- A Wightman W
Fantastic!! Best day ever for us in Bali. Knowledgable guides with excellent English and extremely respectful and kind. Great way to see village life, ride though villages, country roads ans rice paddies. Finished with a beautiful lunch and short drive back to Ubud. Great way to find out more about Balinese culture. My nay regret was not taking lollies/sweets for the children we met!!
See more
- Anna T
Loved doing this - had the best time with a small group of 5 guide. Our guide Ogus was from the area and had so much information regarding traditional village life and Bali in general. We learnt so much and Ogus's English was excellent. Due to the smaller size of the group we could whiz down the roads and through the tracks and pass/overtake the bigger groups. Loved going really fast downhill and even the small amount of uphill riding was fun advise getting a run up. I would reccomend taking a donation to give to the elders of the traditional house you visit, seeing as you are entering their home I'm not sure if they are paid by the bike tour company?. Finishing up with lunch at a little cafe overlooking rice fields and being given a cold towelette was a wonderful end to the day.
See more
- Tasha B
Loved this tour so much. Our guide was a great guy, very friendly, funny and knowledgeable. We cycled through amazing scenery and saw villages, temples and paddy fields - such a good day
- Suzi G
Highly recommend, guides were awesome and the ride was easy.
Great way to spend the day.
- Shahe T
We had a very nice and beautiful trip, with an informative and very friendly guide. A great way to escape the busy roads of Bali and to cycle through some small local villages and many beautiful rice fields.
- Hayo R
We loved this tour so much! Our driver and tour guide gave us a look into life in Ubud. We learned a lot about the history and culture of the country. I really loved cycling through the rice fields and little villages! The views were unbelievable! AMAZING people, place and tour!
See more
- Jonathan K
Fantastic. No other word describes this tour. Guide was very informative and extremely knowledgeable. Strongly recommend even for non cycling enthusiasts.
- Gary T
The tour was really amazing. The downhill ride was an easy activity and the things you get to see and experience are worth every penny. We got a great weather but if we would have done it on a rainy day I'm not quite as sure how the experience would have been.
Our tour guides were right on time and drove us from Ubud some uphill with a stop on a coffee making farm were you get to try out many different coffees : You can also buy the famous luwak coffe! That's some real stuff.
Also our tour guides were really fun guys, highly recommended.
See more
- Eiríkur M
This was an awesome tour. Both the guide and driver were exceptional lovely people. I would do this again, it was the highlight of our trip.
- Dev
Excellent way to experience Ubud. Riding bicycles allowed us to weave through the small streets in the villages and there were plenty of locals who were more than happy to interact and us. Hats of to our tour guide and driver too!!
- Bryant E
Very enjoyable. We are definitely recommending it to our friends.The guide and driver are both very knowledgeable and friendly. Such an easy ride as you only had to pedal a couple of times. Saw lots of different things in just an afternoon. One of our favourite things we did on our holiday.
See more
- Julieanne C
This was great. We received a phone call in the morning to let us know when being picked up which was on time. Taken up to higher ground with a visit to a coffee plantation.
Then cycled down - the roads were not busy and the guide was full of information and easy to get on with. The cycling could have been a bit longer as only a couple of hours actual cycling but it was not too hot so I imagine if it was hotter you would want more time. They provided us with a good bike and water. The meal at the end was also very good. Really enjoyed the afternoon.
See more
- sharon.bardwell
We will first picked up from our villa and drive to pick up the guide.Then we went to the coffee plantation for some coffee and we headed to the starting point of the Cycling.The rice terrace looks amazing and enjoyed the whole trip although half way I accidentally fell.
See more
- JIANMING G
Details
Departure Point
Traveler pickup is offered
Departure Point: All hotels in the Ubud area are free, additional transfers fee are applicable for hotels outside of the Ubud area
Dates: Daily


Duration
4 hours (approx.)
Schedule and Pricing
Inclusions
Hotel pickup and drop-off
Breakfast
Dinner (for Bali Hidden - Afternoon Cycling)
Lunch (for Bali Hidden - Morning Cycling)
Driver/guide
Use of bicycle
Air-conditioned vehicle
Entry/Admission - Kintamani Highland
Exclusions
Alcoholic drinks (available to purchase)
Gratuities
Souvenir of Professional Photos Memory in CD (available to purchase)
Additional Info
Confirmation will be received at time of booking
Infant seats available
Not recommended for pregnant travelers
Children must be accompanied by an adult
A minimum of 2 people per booking is required