10 HOURS

INDONESIA

BALI
Ultimate Bali Countryside Cycling Adventure
A truly unique and authentic bicycle trip by combining sightseeing, coffee plantation tour and cultural insight with cycling activities through the unspoiled breathtaking countryside.

Will take you far away from the regular tourist itinerary and "off the beaten track" deep into rural Bali where you will be able to witness firsthand the daily life of the Balinese people, their local customs and rituals as well as their age-old traditions.

We offer you some of the most amazing and spectacular routes you may find only in this island and take you away from the hustle and bustle of the crowded big city to breathe some fresh air.

Exploring the island of God on two wheels is by far the best way to get a fantastic and memorable experience as we will take you to discover the hidden gems of our island through some peaceful 'off the beaten track' cycling routes accessible only by bike.


Ultimate Bali Countryside Cycling Adventure
Itinerary
What You Can Expect
Itinerary
This is a typical itinerary for this product

Pass By: Bali Hai Bike Tours, Ubud Indonesia

Start pick up to your hotel

Stop At: Tegalalang Rice Terrace, Jl. Raya Ceking Tegallalang Between Tegalalang and Ubud, Ubud 80517 Indonesia

We begin by whisking you away from your accommodation by A/C van and then drive you up to visit famous rice terraces in Tegallalang. The emerald-green rice terraces in the river gorge north of Tegallalang village in central Bali are generally considered to offer travelers the best photo opportunity. Other popular lush-green and well-tended Balinese rice paddy sites include those in the Ubud area...

Duration: 35 minutes

Stop At: Satria Coffee Plantation, Ubud Indonesia

We will stop at a coffee plantation, where you will be able to sample local blends. These included the prized Kopi Luwak, or beans that have been eaten by the civet cat, not-really-digested, then pooped out, collected up, cleaned, roasted and ground for our drinking pleasure...



Duration: 35 minutes

Stop At: Kintamani, Kintamani, Bangli, Bali

Then we will take you to a point high up the side of Kintamani mountain for a late breakfast. From there you have a spectacular view of lake Batur and also the active volcano of Mt. Batur while enjoying your breakfast. Though some of you maybe have already had breakfast at your hotel, having some cakes, fruits or drinks should be enough to make your body fitter and prepared for the upcoming biking session.

Duration: 50 minutes

Stop At: Undisan, Tembuku, Bangli Regency, Bali, Indonesia

After breakfast our friendly guides will then take you on by van to the starting point where the bicycles await you. We choose a quiet and green countryside area as the starting point of the bike tours.

Duration: 20 minutes

Stop At: Penglipuran Bamboo Forest, Bangli Indonesia

The real adventure begins when we ride through an incredible 7.5 hectares of bamboo forest where you will also have a chance to see Balinese traditional bamboo craftsmen at work inside the forest. This 'once in a lifetime' opportunity will guarantee give you a memorable experience, so don't forget to bring your camera or video recorder and take some shots here.

Duration: 45 minutes

Stop At: Penglipuran, 80611 Indonesia

Our next exclusive stopping point is a visit to the magical Traditional Village "PENGLIPURAN", a very traditional village which has its own unique culture and way of life. Penglipuran village is a place of interest and outstanding beauty in Bali. All the houses have been built from north to the south with the traditional entrance gate to each family compound being nearly identical.

Here you will have rare opportunity to explore the uniqueness of Balinese traditional compounds which is only a few still remain in the island. We will also guide you through everything from the how's and why's of daily offerings to the amazing relationship betwen Balinese architecture and it's spiritual practice.



Duration: 40 minutes

Pass By: Bangli, Bangli, Bali

Bangli city and pass the way Market Traditional Bangli

Stop At: Taman Bali, Taman Bali, Bangli, Bali

After several kilometers of riding, we will ride through a unique Subak water temple called Pura Taman Narmada Bali Raja. This temple is surrounded by rice paddies and a small lake. To access this spot, we have to walk down a couple of stairs. A very nice stops to take a break after the long ride whilst enjoying the fantastic view of rice paddies, temple and the lake.


Duration: 10 minutes

Stop At: Ubud Bike - Bali Countryside Cycling Tour, Jl. Bukit Jangkrik No.A1, Samplangan, Kec. Gianyar, Kabupaten Gianyar, Bali 80512, Indonesia

When we are done with the riding session, we will invite you to our authentic Balinese style restaurant located in the middle of rice paddies where you will be served a magnificent luncheon with special 'young coconut' drink or fresh nutritious fruit juices.

Around the restaurant there are several coconut and banana trees and a small Balinese plantation where you can learn about the medicinal uses and cultural importance of a variety of local plants. And you will be able to see many of the spices which are commonly used in cooking as well as different tropical fruits growing in their natural environment.



Duration: 40 minutes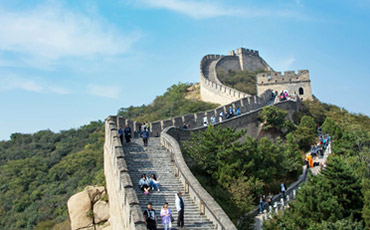 What our travellers are saying about this attractions
Everyone got a story to tell, and different experiences that have been faced. Not only from our point of view, these travellers review about Ultimate Bali Countryside Cycling Adventure attraction is here to help us earn your trust.

This was fun and easy for the whole family , even our (capable) 5 year old did it easy , the guys there were great , very careful at any intersections etc and good fun , it's good to take your kids as they get to see some culture on their hols, and excersize !
Thanks guys !!
See more
- Peter N
One of the best ways to see the real Bali is to hop on a bike and ride through Balinese Villages. We were picked up from our Villa by Ketut and then our first stop was a visit to the coffee plantation near Ubud. We then had breakfast at Mt Batur overlooking the valley and the mountains. We then started our bike ride. We stopped whenever we wanted to take some pics and to visit a temple. At the end of the ride we had a lovely lunch. This was the best day we had in Bali and you don't have to be super fit to do this ride. The scenery and the company was fantastic. Would highly recommend doing this tour.
See more
- Jane H
Highly recommend this cycling adventure. Highlights were the beautiful scenery, the amazing food and hospitality and the ease of the ride as it was mostly downhill.
- Michael M
Great cycling experience, amazing people running it who were very attentive and safe. Guides at the front and back of our pack. The bikes themselves were in great condition. The cycling itself is at least 80 downhill and despite going through a few tight tracks, shouldnt be challenging to even novice riders. What the description doesnt do justice to though in my opinion is the visits on route to rice fields and a coffee plantation making the famous Luwak coffee. Plus the exceptional view we got whilst eating our late breakfast. Both meals were at off the beaten track family run local restaurants which wed have been unlikely to find by ourselves one requires walking through a field and crossing small rivers on branch bridges A full day out and really great value !
See more
- Wayne S
Great cycling tour. Off the beaten track a little and track gets a little tricky in parts but worth the effort.
- Debra S
This experience was definitely my highlight of my trip to Bali. It was so much better than expected. The staff were very helpful as they safely helped us across the busy roads of Bali, but also extremely friendly and funny too. There's so much more than just cycling as you visit other places and learn so much about the culture. This adventure lasts for the whole day and it's very value for money. The cycling was relatively easy as it was mostly all downhill, and the views you cycle past are beautiful! Would most definitely do it all again!
See more
- Chye Neo L
This was without a doubt one of the best things that I did with my three boys. All of the staff we dealt with were friendly, caring and happy. We had an excellent day and would recommend this for anyone who wished to get out and enjoy the countryside.
See more
- Karen M
Absolutely enjoyed our cycling adventure. The guides were very professional and helped marshal traffic when cycling on the roads. They also helped tailor the trail to fit our experience and fitness. We enjoyed the ride which was mostly downhill and fairly easy for us.
See more
- luc
Was an interesting, well paced tour.
Be warned that travelling from the south of the island, Jimbaran as we did will take a considerable time due to traffic, especially getting through Ubud.
That said once at the start point, the journey through the back alleys gave a different view to that usually experienced on the road. The bikes could have done with some maintenance, but all in all an enjoyable couple of hours.
Other than a couple of minor kick-ups the entire route is downhill so suitable for most.
Would recommend.
See more
- Gary F
Brilliant day from start to finish, well looked after at every stage of the trip. Cycling was very easy, mainly downhill, which allowed you to focus on where you were and to enjoy the sites, sounds and smells of non-touristy parts of Bali. Loved cycling through the bamboo jungle, rice fields, even through a bustling local market, not to mention occasionally on the main roads!! We've done numerous trips in Bali all over the island and this is up there with the best of them.
See more
- Neil B
The whole experience was amazing! The tour guide was really friendly and the whole trip was organized very well. For picky eaters, just a heads up, both the breakfast and lunch is Balinese cuisine. So expect having Nasi goreng for breakfast facing the amazing view, which I absolutely loved.
The 2 1/2 hour bike tour passed really quick and I wish it was longer, but got to see the beauty of Ubud.
Highly recommended!!!!
See more
- Janet W
I had a great time riding through different villages, forests and small hills. 90 of the route is downhill, you pretty much don't cycle. After all other tours in Bali this was the best, most interresting, most fun. Before cycling you have a lunch with a terrific view on hills.
See more
- ALEKSEI V
Our tour was great! Our guide Sandi, was very friendly and informative. He took us to some amazing places. We came as guests, and left as friends.
- Amanda Jane S
Awesome brilliant tour! Great value for money and suitable for families with teenagers too. Fabulous guide Subi made the trip very enjoyable and relaxing.
- Tanya L
A very enjoyable trip taking you away from the hustle and bustle of Kuta and into the hills giving you an insight into Bali life in the villages. Waving and saying hello to the children was a highlight. It was an easy downhill ride, that you don't need to be fit to be able to do. The guides were very informative and allowed us to stop and make the most of the photo opportunities. Lunch was delicious !!!
One of the best tours I have done in Bali.
See more
- Tracey
Vows this bicycle ride was amazing. We would recommend this to everyone. Our tour leader Sandy was awesome and the guide Noori who at the rear of the group was fantastic. I had a couple of falls off my bike and he was always there to help me up. Absolutely fabulous. Would highly recommend to all.
See more
- Glenda W
Fantastic trip, small group, great tour guides and a trip my girlfriend and I will never forget.
- Darren M
A real jem I have done this tour twice and recommended to many. Do it!
- Patricia F
Had a great day out with a fantastic guide
- David C
Professional and very helpful Guides. Diverse interesting day. Bikes excellent condition . An excellent tour
- Susan S
Guide was very knowledgeable and friendly. Long day but plenty of stops. Only thing I would suggest would be to stop/ break at more picturesque places or views. Overall had fun.
- Janet A
Yea with almost all the way downhill there is almost no cycling involved just braking a lot.
best way to really experience Bali at all !
- Hilton P
My favorite part of this bike tour was actually the beginning, where we went to the coffee plantation, visited the rice paddies, and had lunch overlooking Mt. Batur. The rest of the tour was a bit dragged - it was cool to see the backroads of Ubud, but after the 3rd hour, we were basically riding through very similar neighborhoods, i think the ride could do without the water temple stop - not very impressive and we couldn't go to the temple, just look at it from afar. Also, i would suggest they do breakfast first, rather than after the coffee plantation and rice paddies, since we basically ended up eating breakfast at 11:30, then lunch an hour later. Everything else was great - we loved the bamboo forest, and lunch overlooking the mountain was amazing! Ubud is amazing.
See more
- Louisa L
Bali Hai Tours ran this trip..pick up was good from. hotel in Ubud..stops at rice terrace,coffee plantation and mount batur ..nice photo opportunity. Then main cycle..long day day but cycling really easy 95% down hill...thru villages and the real Bali. Bikes ok but a little worn. Overall worth it.
See more
- gadders1
Details
Departure Point
Traveler pickup is offered
Pick up times by Area :
Nusadua : 07.30 - 07.45am
Kuta/seminyak : 08.00 - 08.15am
Sanur : 08.30 - 08.45am
Ubud : 09.00 - 09.15am


Duration
10 hours (approx.)
Return Details
Returns to original departure point
Schedule and Pricing
Inclusions
Pickup & drop-off (return transfer) by A/C van to your hotel in Ubud/Sanur/Kuta/Seminyak/Nusa Dua (other location to be advised)
Professional English speaking cycling guide
Bike, helmet and raincoat (during rainy season)
Breakfast
Lunch
Mineral water
Fresh young coconut drink or fresh nutritious fruit juices
Cold face towel
Personal insurance coverage
Entry/Admission - Tegalalang Rice Terrace
Entry/Admission - Satria Coffee Plantation
Entry/Admission - Penglipuran Bamboo Forest
Entry/Admission - Penglipuran
Exclusions
your personal expenses
Entry/Admission - Ubud Bike - Bali Countryside Cycling Tour
Additional Info
Confirmation will be received within 48 hours of booking, subject to availability
Bike tours suit all level of ages and skills, from babies, kids, teens to elderly people and from the beginner to the most advanced of riders as the tracks are mostly downhill. Children's bike and baby/child seats are also available.
The routes are designed with safety in mind. Our guides have unmatched knowledge of all the roads and trails and will take you on some of the best downhill routes that Bali has to offer. At least 2 guides will accompany you during the trips.
You will also be followed by a supporting A/C van along the trips. In case you get tired or can't continue the ride, you can safely get back into the car. In addition there are some extra men who standby at any major cross roads holding the traffic so it is safe for you when crossing the road.
Not wheelchair accessible
Not recommended for pregnant travelers
Most travelers can participate
This tour/activity will have a maximum of 25 travelers