10 HOURS

INDONESIA

GIANYAR REGENCY
Private Full-Day Tour: Balinese Temples and Rice Terraces
On this full day private tour of Bali you will have an unforgettable experience. On your tour you will see ancient temples including Gunung Kawi with rock-cut shrines on the cliff face.  You will also visit the Holy Spring Water Temple of Tirta Empul Temple. Your tour includes lunch at a local restaurant as well as a short trek to the rice terraces. You will finish your day with a stop at a coffee plantation followed by a visit to the Ubud monkey forest.
Private Full-Day Tour: Balinese Temples and Rice Terraces
Itinerary
What You Can Expect
Itinerary
This is a typical itinerary for this product

Stop At: Sacred Monkey Forest Sanctuary, Jl. Monkey Forest, Ubud 80571 Indonesia

You will be driven to the middle of Bali in Ubud village. There you can stop at the popular sacred monkey forest, where you will find around 700 Balinese long tailed macaques in wild. Walk along the 12,5 hectares forest as the perfect place for the healthy monkeys. Find three temples inside guarded by the monkeys live in harmony.

Duration: 1 hour

Stop At: Mount Kawi, Pakrisan River, Tampaksiring 80552 Indonesia

Gunung Kawi is an 11th century temple and funerary complex that is spread across either side of Pakerisan River. It comprises 10 rock-cut candi (shrines) that are carved into some 7-metre-high (23 ft) sheltered niches of the sheer cliff face.

Duration: 1 hour

Stop At: Tirta Empul Temple, Jl. Tirta, Manukaya, Tampaksiring 80552 Indonesia

Witness the local people ritual of holy blessing inside the crystal clear fountain from the spring at the main temple. You can join the ritual is you wish to.

Duration: 1 hour

Stop At: Tegalalang Rice Terrace, Jalan Raya Ceking, Tegalalang 80517 Indonesia

Have a short trek to feel the real life of Balinese farmer. walk along the beautiful rice field will give you such an amazing day.

Duration: 35 minutes

Pass By: Gunung Kawi Sebatu Temple, Sebatu, Tegalalang 80511 Indonesia

A silent temple on the hill of Sebatu village. It is set with beautiful lush green surrounding with many crystal clear pond for the koi fish.

Stop At: D Alas Warung Restaurant, Jl. Raya Pujung Kaja, Sebatu, Kec. Tegallalang, Kabupaten Gianyar, Bali 80561, Indonesia

Jungle restaurant to experience good food and natural environment.

Duration: 1 hour

Pass By: Satria Agrowisata, Banjar Basangambu, Tampaksiring Indonesia

Place of coffee and traditional herbal plantation. Here you can samples various kind of coffee and teas.

Pass By: Bali Pulina Coffee Plantation, Br Pujang Kelod, Desa Sebatu, Kecamatan Tegallalang Br Pujang Kelod Desa Sebatu, Gianyar 80561 Indonesia

Place of coffee and traditional herbal plantation. Here you can samples various kind of coffee and teas with amazing view.

Pass By: Alas Harum Agro Tourism, Tegallalang,gianyar,ubud,bali, Tegalalang 80561 Indonesia

The place for best jungle swing experience and many more insta spots.

Pass By: Aloha Ubud Swing, Jl. Raya Tegallalang, Tegallalang, Kec. Tegallalang, Kabupaten Gianyar, Bali 80561, Indonesia

The place for best jungle swing experience and many more insta spots.

Pass By: Ubud Traditional Art Market, Jl. Raya and Monkey Forest Road, Ubud 80571 Indonesia

Traditional market in ubud center provide traditional arts works.

Pass By: Uma Pakel Agro Tourism & swing, Jalan Raya Tegallalang, Tegallalang, Kec. Tegallalang, Kabupaten Gianyar, Bali 80561, Indonesia

The place for best jungle swing experience and many more insta spots.

Pass By: Hire Bali Driver, Jl. Batu Kurung II no. 110, Ubud 80571 Indonesia

Top tour operator in Bali which consistently provide high standard service in guided tour.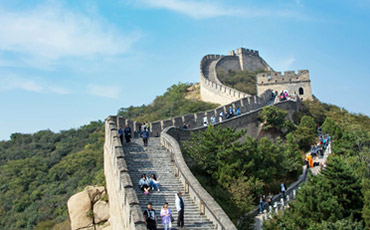 What our travellers are saying about this attractions
Everyone got a story to tell, and different experiences that have been faced. Not only from our point of view, these travellers review about Private Full-Day Tour: Balinese Temples And Rice Terraces attraction is here to help us earn your trust.

Great sites and the tour guide (Surya) was so informative and made the tour fun. I over all the temples and rice terraces
- jeff
Great perfect trip highly and perfectly organised, the tour guide and the driver is great did more than his best to make perfect . I highly recommend this tour worths the time and money . Great hospitality and care
- LAITH A
My husband and I were gifted this Bali Tour for one of the days during our honeymoon, and we were so impressed with the driver, as well as each of the tours we did!! We felt like we really got to see different parts of Ubud, and even with just driving around. With each tour we learned about various parts of Balinese culture, while seeing the land, and learning about the most popular island religion, Hinduism. We would recommend doing this tour to a group of friends, honeymooners, solo travelers, and anyone on vacation in Bali who really wants to see the land.
Our driver was wonderful in explaining where we were driving, where we were going, and was very timely. Thank you Desna for an awesome day!!!!
See more
- Madison W
A fabulous tour! We had Sakha as our guide and he made the day fun and enjoyable. Definitely recommend a blessing at the holy temple spring - such a beautiful experience. Kris and Vanessa, Australia.
- Vanessa W
Very nice, Came on time. Dropped us in a cruise port. Worth the time and money. Good level of English.
- Orly L
This tour was great, especially you have limited time. Our tour guide Risma was very personable and knowledgable. Overall, a great experience. Highly recommend this tour!
- Tina L
This was a great tour to show us places around Ubud. Our tour guide was very nice and knew his way around. I would recommend this tour to anyone who wants to experience Bali!
- Hannah R
Our guide was very accommodating. He picked us up from our Airbnb in Kuta and even dropped us off at our Airbnb in Ubud. He spoke good English and let us customize our tour. He also took pictures with his camera and sent them to us. Overall, a great experience. Highly recommend.
See more
- nancyjp23
This is a 'must do' tour for anyone who is short on time and is wanting to see some of the main points of Bali.
I cannot speak highly enough of our guide, Gede. Pick up was on time, he spoke excellent english and adjusted our tour to avoid the busiest times at some of the 'attractions'. He also asked us for our preferences so we avoided seeing too many temples. He was very patient when we accidentally went for an extended mountain trek at the rice terraces and remained enthusiastic and informative even though he carried out this tour several times a week. Gede, you are a star, 10/10.
Other reviewers have mentioned the various places visited so I will not. All in all, and excellent day tour.
See more
- Richard Mark D
This tour was breathtaking! It would not have been possible without our phenomenal tour guide Made. He was helpful, patient, and a pleasure to have with my friends and I. He went above and beyond to make our tour meaningful.
- kandisjaye
I highly recommend this tour. Aaron, our tour guide and driver, was very friendly and knowledgeable. He was very accommodating towards our schedule: we were picked up from our hotel in Seminyak then dropped off at our hotel in Ubud at the end of the tour. We learnt a lot about Balinese culture and history throughout the day. The Gunung Kawi and Tirta Empul temples were particularly impressive, thanks to Aaron's in-depth knowledge about the sites. The traditional Indonesian lunch included as part of the tour was absolutely amazing. It was by far the best meal we had during our week-long stay in Bali. To top it off the views from the restaurant were breathtaking perched in the treetops overlooking the jungle.
See more
- Piotr G
Our tour guide was Panca and he was absolutely fantastic! He explained every little detail along the way and answered all the questions we had during the car ride to the various places we visited and also gave us many interesting historical details about each place. Every place we visited was just so beautiful and better than any picture you take. The rice terraces are just picturesque an serene and the monkeys at the monkey forest in Ubud, so cute. You can pay a lady a few bucks while inside if you want to feed the monkeys. They are everywhere, but they usually leave you alone unless you paid to feed them. We were warned to remove any hats or earrings we had on as they may take interest in those things and take them from you. The old trees and the surroundings in this sanctuary almost look like they were taken out of an Indiana Jones file, so green and alive. We also visited a few temples, Tirta Empul and Gunung Kawi. At Tirta Empul, you can go into the water and actually get a blessing for purification, you do have to pay extra to get into the water, so if that's something you plan on doing, be prepared and bring a towel and change of clothes. The extra that you pay includes a sarong and locker. Note that you do have to wear a sarong in all temples out of respect and they are usually provided with your entrance fee. My husband and I were not prepared so we weren't able to go into the water. The lunch included in this tour was amazing. So good and the restaurant had spectacular views. After lunch, we went to Gunung Kawi which is a temple and funerary complex. Sarongs are also included so beware of the local sellers telling you you need to buy one-you don't. The walk down to the temple is pretty long so be sure to wear comfortable shoes. This was also very beautiful and were able to hear and see the local men and women playing music and singing in ancient Balinese. Very lovely, we took a few videos of them. The way back up from the temple is quite a stroll so be prepared for that. After a long day, it can be tiring, but this whole tour was so worth it! If you come to Bali-this is MUST book tour. You will be very lucky if you end up with our tour guide, Panca-he's the best!
See more
- Gracie C.
We had amazing time visiting so many places in a day and Sakha is a great tour guide. Highly recommend this tour. ⭐️⭐️⭐️⭐️⭐️
- See Khim O
This was both my wife's and my first trip to Bali and thanks to VIATOR Tours it has become a very memorable one for us. Our day tour was a private tour by an excellent guide Wayan Berata a Hire Bali Driver. Wayan collected us from our Hotel at the appointed time and with excellent English gave us a menu of local craft villages we may like to visit. We selected a visit to local art centre and were thrilled to have had a selection of excellent paintings at excellent prices without any necessity to buy. As we continued our tour Wayan answered honestly the many questions we had in relation to Bali and its local customs etc. The tour consisted a visit to a tea and coffee plantation, monkey forest, temples and the rice terraces - just as the tour descriptor stated. The lunch was first class and beautifully presented as we overlooked the rice terraces. At all times our guide was very professional knowing when to explain and when to give us time to reflect and browse about, all the time making us feel his special guests. We were exhausted when we got back to our hotel but with many positive memories of our day trip with Wayan our guide. This is a tour we could recommend to all travellers.
John and Colette from Co. Cork, Ireland.
See more
- John L
The itinerary was amended a little to suit us, very appreciated!
Excellent tour with a very good tour guide!
Many thanks to our tour guide Trisna for a great day!
Highly recommended this tour.
- BK group
We went on this tour last Thursday. It was brilliant. Our driver made the trip 1000 worth it! he was great. Desna spoke perfect English, explained things about Bali we wouldn't have known, taught us about the way they live. He was def the highlight of our tour. We went to the holy water temple, another temple, rice fields, monkey forest, ubud market, coffee tasting.. and a lovely forest valley for lunch. All the while helped by Desna, It was a great day. If you are looking to do the tour I would recommend our driver!
See more
- charlotte k
We were scheduled to be picked up at 9am, but werent picked up until about 9:15am. There was a mix up with our pick-up location, and we werent called by the tour company until I emailed them in the morning. I would suggest providing the phone number of the driver before the tour is scheduled to start. Overall, our Temples and Rice Terraces Tour was great! Our Guide Wayan Berata was so kind and welcoming. He guided us in a different order than the viator tour lists. We saw the following in order: Coffee Plantation, Monkey Forrest, Lunch with the Rice Terrace View, Holy Water Temple, and Gunung Kawi Temple.
We had a few questions before going on the tour that were explained to us only when we saw our Guide. We were under the impression that we would go into the water at the Holy Water Temple, but we only toured the temple. We also thought we would learn and have more activities at the rice terraces besides lunch. Our Guide Wayan was great with setting expectations once together, but this would have been nice to know ahead of time.
Overall the tour was a fun yet affordable experience. Wayan was so dedicated in making sure we were happy with our experience-- constantly asking if we needed anything throughout the day. He also made it a point to provide us with water and local fruit as a surprise treat. He clearly is a man who truly cares about the island of Bali and sharing his experiences with the world. We had a lovely day and definitely plan on using this service again when we return to Bali. Thank you Wayan!
See more
- Caroline S
We had an amazing day - we were shown beautiful temples and we had the most amazing lunch view. My favorite part was visiting the monkey forrest. Our guide was able to tell us so many interesting facts about Bali and knew his way around, it was a lot of fun with him, very pleasant and easy-going personality. I would definitely recommend this tour. :
See more
- Lisa D
We had a fantastic time. Our guide spoke english well and was very knowledgeable about the places we visited.
- Daniel N
Spectacular Temples with a very good guide, who informed us not only about the sights but also about the culture of the country, the economical situation and lats but not lest about the people of Bali. Driver and guide were very caring and friendly. Wo could ask for patronal interests und felt extremely comfortable. Better a tour can't be! Thank y'all! Highly recommended.
See more
- Elmar E
Great day, well organised tour. The driver Leo was really good as well. Very knowledgeable and very friendly.
- Christopher C
Wow what a fantastic tour! Words cannot describe how fantastic and action packed it was. Our tour guide Made was outstanding and really made the trip. We learnt so much about Balinese culture and The Holy Spring temple was a highlight as was the amazing lunch in the jungle. Book now!
See more
- Kirsty B
Excellent tour with an excellent guide who explained to us all the history of temples and practices / offerings traditions.
Lunch was amazing, with a fantastci view, a UNIQUE experience.
Tour to be highly recommended.
Thanks again to VIATOR and to our GUIDE.
BR, Mathieu and Trine and our 2 other guests.
See more
- Mathieu B
Our driver Ketut was fantastic! He was super friendly and informative. He was very flexible with the itinerary, always checking in to see if we were happy with each of the tour stops or if we would prefer to see something else instead. He even stopped over to buy some local treats for us to try. We thoughrally enjoyed our time with Ketut and would definitely recommend this tour.
See more
- Natalie W
Details
Departure Point
Traveler pickup is offered
We include complimentary pick-up & drop-off at your hotel/apartment/villa. These areas include
Ubud, Sanur, Kuta, Legian, Seminyak, Canggu, Nusa Dua, Jimbaran, and Uluwatu. Please let us know prior to the start of your tour.
Airports
Bali Ngurah Rai Airport, Denpasar Indonesia
Ports
Duration
10 hours (approx.)
Schedule and Pricing
Inclusions
Scenic lunch
Private tour
Transport by air-conditioned private vehicle
Bottled water
Hotel pickup and drop-off
All taxes, fees and handling charges
Driver/guide
Entry/Admission - Sacred Monkey Forest Sanctuary
Entry/Admission - Mount Kawi
Entry/Admission - Tirta Empul Temple
Entry/Admission - Tegalalang Rice Terrace
Exclusions
Alcoholic drinks
Gratuities
Additional Info
Confirmation will be received at time of booking
Infant seats available
Not wheelchair accessible
Not recommended for travelers with back problems
Not recommended for pregnant travelers
No heart problems or other serious medical conditions
Travelers should have a moderate physical fitness level
There will be some amount of stairs to Gunung Kawi Temple
This is a private tour/activity. Only your group will participate